4.6 / 5
80 user ratings
Integrated Wallet
Mobile App
Business Accounts
Affiliate Program
Two-factor Authentication
Cold Storage
Bit2Me is a company registered with the Bank of Spain under number D592 for custody services and sale and purchase of digital assets.
Bit2Me
Bit2Me is a prominent Spanish crypto broker, established in 2014. With 230+ cryptocurrencies available, it provides a safe, user-friendly, and comprehensive trading experience, underpinned by its industry-leading customer service.
100 € Cashback on Trading Fees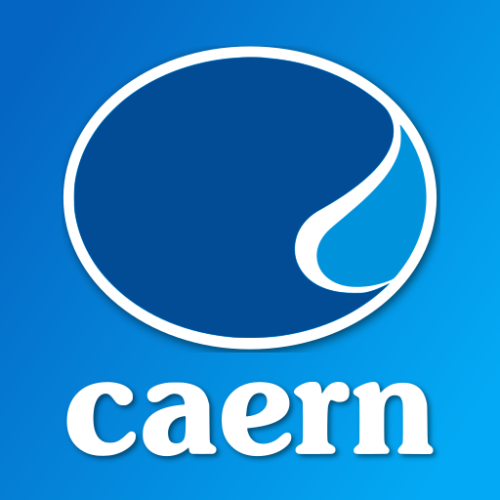 cardana
Verified Purchase
4.5
I have been trading with Bit2Me for years and I love their support service. Whenever I have any questions they attend to me and solve the problem very quickly.
KYC easy to pass and their product suite is increasing over time, they are always working.
Commissions according to a Spanish company.
Translated from Spanish. Show Original
Llevo años operando con Bit2Me y me encanta su servicio de soporte. Siempre que tengo alguna duda me atienden y solucionan el problema de forma muy rápida.
KYC fácil de pasar y su suite de productos va aumentando con el tiempo, siempre están trabajando.
Comisiones acorde con una empresa española.
AlejandroFI
Verified User
4.8
Exchange number in customer service and simplicity. They have a ticket system to resolve doubts/incidents that works really well. And in case of need a person can assist you by phone. I would recommend this exchange for all kinds of people who are not an expert in this world and want a trusted and regulated/registered site in Spain. As points to improve, they have somewhat less services compared to super large exchanges, but the advanced average user will not miss them.
Translated from Spanish. Show Original
Exchange número en atención al cliente y simplicidad. Tienen un sistema de ticket para resolución de dudas/incidencias que funciona realmente bien. Y en caso de necesidad puede atenderte una persona por telefono. Recomendaría este exchange para todo tipo de persona que no es experta en este mundo y quiere un sitio de confianza y regulado/registrado en España. Como puntos a mejorar tienen algo menos de servicios en comparación a exchanges súper grandes pero el usuario medio avanzado no los echará en falta.
Blanca
Verified Purchase
4.5
I started using the Bit2Me Wallet a year ago, and so far no problem. Fast transactions and with lower fees than other exchanges I have used. In addition, the staking service gives quite interesting returns for ETH and BTC
Translated from Spanish. Show Original
Empecé a usar la Wallet de Bit2Me hace un año, y hasta ahora ningún problema. Transacciones rápidas y con menores fees que otros exchanges que he usado. Además el servicio de staking da unas rentabilidades bastante interesantes para ETH y BTC
Dayllams
Verified User
5.0
Excellent exchange, to have your cryptocurrencies in staking. I have been with bit2me since its beginnings and they present a very solid project with a future
Translated from Spanish. Show Original
Excelente exchange, para tener tus criptomonedas en staking. Estoy con bit2me desde sus comienzos y presentan un proyecto muy sólido y con futuro
Chris25051945
Verified Purchase
4.2
Tranquility, security and easy to use.
Attention and resolution of ten.
Translated from Spanish. Show Original
Tranquilidad, seguridad y sencilla de utilizar.
Atención y resolución de diez.
CidRodrigo
Verified User
5.0
Simple, fast, safe. You can not ask for more.
Translated from Spanish. Show Original
Simple, rápido, seguro. Nos e puede pedir más.
mac76
5.0
Excellent customer service and easy to use.
Translated from Spanish. Show Original
Servicio al cliente excelente y sencillo de usar.
jcrisol
Verified Purchase
Verified User
5.0
Unbeatable security, support and peace of mind. All services are very intuitive and growing continuously. With its SpaceCenter program you get excellent value for money. My main exchange already 👌.
Translated from Spanish. Show Original
Seguridad, soporte y tranquilidad insuperables. Todos los servicios son muy intuitivos y creciendo continuamente. Con su programa de SpaceCenter se consigue una excelente relación calidad precio. Mi principal exchange ya 👌.
Kluan
Verified User
4.8
Most probably, the best customer service in the cripto sector. Very user friendly and safe
Rauldett
Verified Purchase
Verified User
5.0
Serious company. They care about the client and solve doubts very quickly. I've been since they released their token and I like it so much that now I have all my cryptocurrencies in their application
Translated from Spanish. Show Original
Compañía seria. Se preocupan por el cliente y resuelven dudas muy rápido. Llevo desde que sacaron su token y me gusta tanto que ahora todas mis criptomonedas las tengo en su aplicación
Get Started
Getting started with crypto can be hard. Our detailed price comparisons and cryptocurrency guides have you covered.
Join the Cryptoradar community